We believe that the design should be almost invisible, but we also think that the emotions and what we feel should be sung in all its expression, because there is only one life to be a modernist of neutral colors and "hyperfunctional" things. Our philosophy towards design considers the user as an individual with a heart, who enjoys trivialities as well as concrete and clear. That he likes to dance but also enjoys quiet sunsets.



Beliefs
︎
We are not a happy and perfect team, there are not photos of us smiling and looking good. What there is, is people disheveled, tired and haggard. Good ideas are a problem to solve, a maximum aim, it is not about wisecracks or lucid moments, its all about work, work and more work.

There are days when the soup burns and your clients are unhappy, we have all been there, the difference resides in how we deal with those bad moments. Happiness is achieved when we solve the challenge.

︎

For us, a design project is very similar to fall in love, it al begins when you meet someone, flirtration follows and hence the delivery, the first kiss, then the happy moments and afterwards comes the reality, when true love is demonstrated: in good times and in a bad. We lead our clients in this adventure called love, love for their brands, love for their work.
︎


We are not your ideal agency, because the ideal agency does not exist. An agency needs to fulfill something that the client is not expecting to see. An agency that follows orders without grumbling like a robot would never have achieved creating a brand like Nike.

Because the client is not always right, and neither are we. Accept it, there are days in wich luck does not favor us, even the greatest had bad days. Together we will find what is ideal, even if it takes a lifetime to do so.
︎
Beauty is everything, the beauty of a face, the beauty of a thinking brain, every act of the human being is in some way beautiful, all depends of the context.

We are yeye, a branding and design studio with international presence that seeks day to day making cult to the most beautiful act of nature: design, that invisible force that creates everything.
Code
Timeline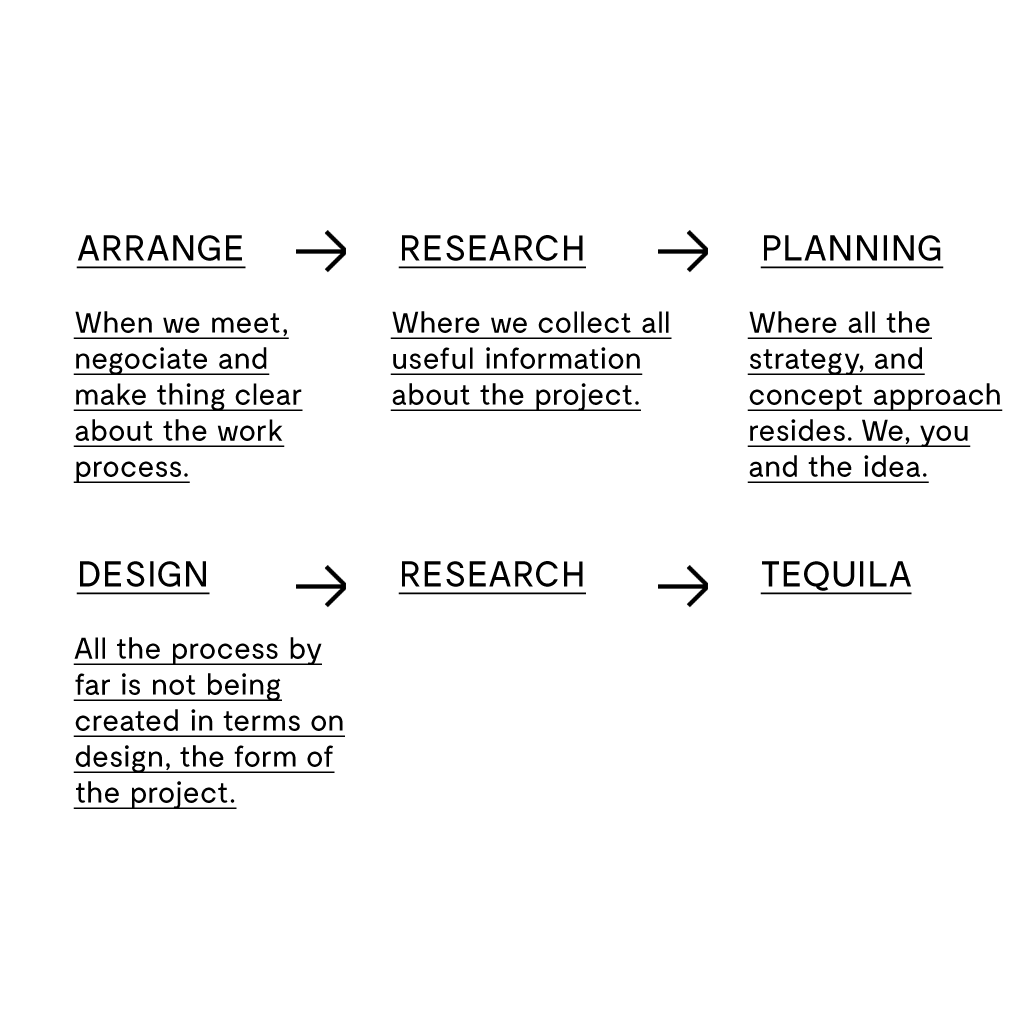 Our services
Thinking

-Media strategy
-Social media strategy
-Campaign / Admin
-Marketing solutions
-Branding strategy


Art Direction
- Illustration
- Character design
- Photography
- Set Design
Branding
- Brand consulting
- Guidelines
- Brand audit
- Enviromental graphics
- Logo / Wordmark
- Copywriting
- Packaging
- Editorial Design
- Naming
-Collateral
-Graphic design
Spaces
- Architecture
- Interior design
- Supervision
- Retail design
- Furniture design
- Packaging
Media
- Web design
- App design
- Interactive media
- Social media graphics
- Short Animation
Working trough multiple platforms.
Take a look at Chang, a project that allowed us to create multiple pieces of design and communication, from the menu to the restaurant floor, our strength as a studio is based on creating a complete experience around a brand, unifying the whole concept to create a unique experience.
︎
Design is a language, lets talk!